2019 Annual Report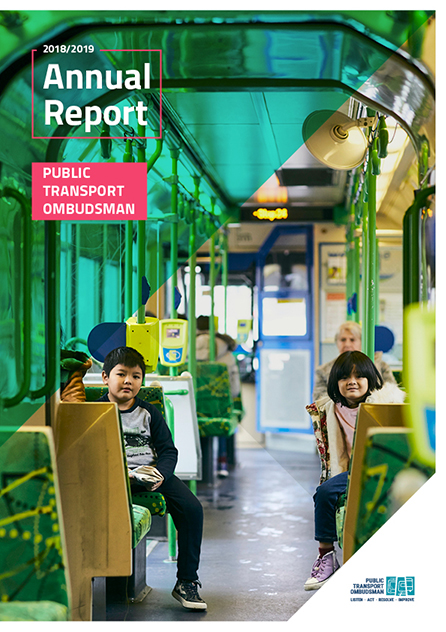 The 2019 Annual Report details the major public transport issues raised with the Public Transport Ombudsman in 2018/2019 and looks at ways in which a consumer based complaints Ombudsman such as the PTO serves the community by highlighting broader areas of concern.
Complaints to the PTO increased by 21% and staff issues overtook service delivery as the most complained about aspect of public transport. Complaints about public transport disruptions were 54% higher than last year.
The seven most complained about issues were:
Staff
Service delivery
Ticketing
Land and infrastructure
Trams, trains and buses
Infringement notices
Accessibility of public transport
Download the Report PDF here or as a plain text Microsoft Word file here.
You can access the Annual Report media release here.
---
Previous Annual Reports
PTO Annual Report 2018 (PDF)
PTO Annual Report 2018 Plain Text (Word)


The Public Transport Ombudsman respectfully acknowledges the traditional custodians of the land on which we operate our services. We pay our respects to the ongoing living cultures of Aboriginal peoples, and to Elders past, present and future.