The Public Transport Ombudsman (PTO) is a fair, free and fast service to sort out public transport complaints and help make the system better for everyone.
We're here to listen
We have the power to act, influence and drive change
We are highly skilled
We help people reach agreements
We're impartial and achieve fair resolutions
We act on opportunities to improve the system
We're here for the whole community
If you have questions about what we do and how we do it, take a look at our Frequently Asked Questions.
Our history
The Public Transport Ombudsman Scheme was established in 2004 to give Victorians an impartial avenue to make a complaint about public transport. The PTO is independent of Government and public transport operators.
We have continued to grow and develop since 2004, refining the way we receive, investigate and resolve complaints and pursue best practice dispute resolution. There have been significant changes to the public transport landscape and to our membership, in response to the large scale public transport infrastructure works underway in Victoria.
We are committed to continuous improvement and adapting to the needs of people using and impacted by public transport in Victoria.
The Ombudsman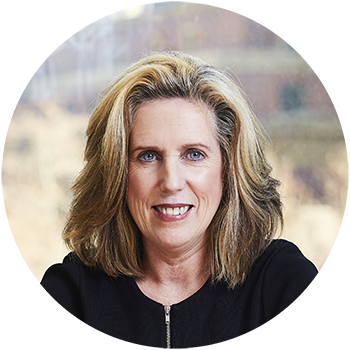 Treasure Jennings is the Public Transport Ombudsman. She joined the PTO in its tenth year in December 2014 and has more than 20 years' experience as an adviser and leader in business operations, service delivery and cultural change. Her career experience covers large Australian corporations and small to medium businesses across private sector and government. Treasure holds a Masters of Dispute Resolution and a Masters in Ethics and Legal Studies.
Treasure is a member of The Australian and New Zealand Ombudsman Association (ANZOA) which is the peak body for Ombudsmen in Australia and New Zealand.
Our Board
The PTO is governed by a Board of consumer and industry directors with an independent Chair. You can find out more about the role and responsibilities of the PTO Board in the PTO Constitution and the PTO Charter. Our current Board members are:
Kay Rundle – Chair
Bernard Stute – Company Secretary
Glenyys Romanes – Consumer Director
Llewellyn Prain – Consumer Director
Mark Davies – Consumer Director
Chris Lowe – Industry Director (BusVic)
Jonathan McKeown – Industry Director (V/Line)
Marika Harvey – Industry Director (Public Transport Victoria)


The Public Transport Ombudsman respectfully acknowledges the traditional custodians of the land on which we operate our services. We pay our respects to the ongoing living cultures of Aboriginal peoples, and to Elders past, present and future.