We have a range of publications about the work we do. These include our annual reports, bulletins of special interest and media releases. Older publications and stories can be found on our archive page.
---
Featured news
6 January 2020
State of Disaster in Victoria.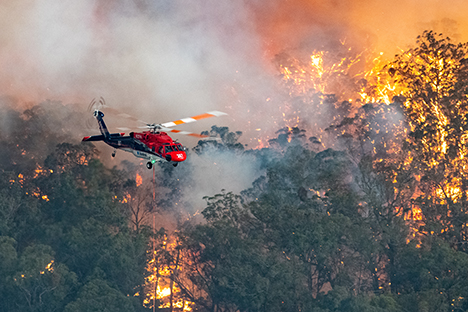 Transport services disrupted due to Bushfires.
The team at the PTO would like to extend our sympathies to those impacted by the devastating bushfires across Australia.
With a State of Disaster still in place we encourage everyone to keep up-to-date with the latest information on fire affected areas and to follow advice from the authorities.
With fires affecting areas right across East Gippsland and Victoria's northeast, V/Line Albury, Bairnsdale and other regional services have been disrupted.
Read the full story here and see previous featured news articles on our archive here.
Photo: DELWP via CFA Vic.
---
Blog
19 November, 2019
How PTO partnerships promote access and improvements to public transport in Victoria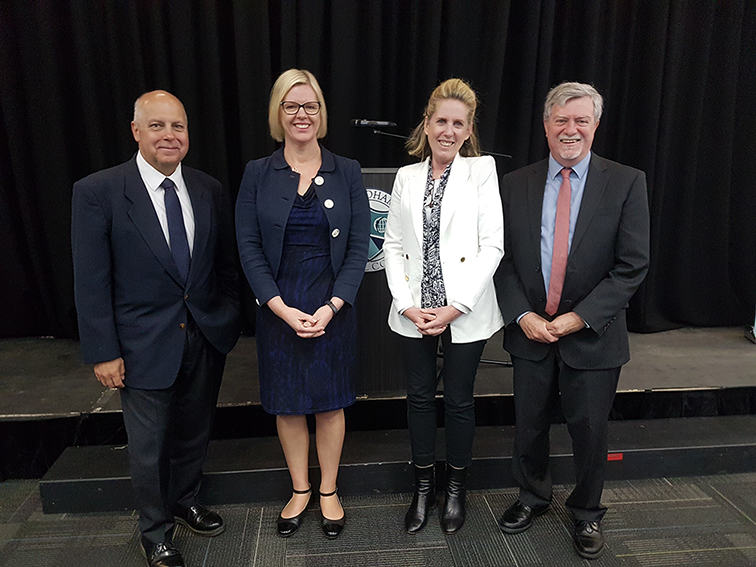 Every day at the Public Transport Ombudsman's Office we spend time understanding the needs of our stakeholders and the community. We liaise with both public transport providers and consumers, not only to help resolve individual complaints about public transport, but also to help bring about improvements to the public transport system in Victoria.
Read the full story here.
---
Annual Reports
22 October 2019
2019 Annual Report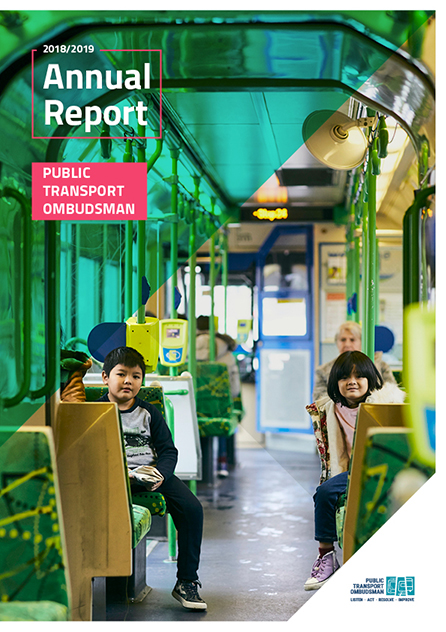 The 2019 Annual Report details the major public transport issues raised with the Public Transport Ombudsman in 2018/2019 and looks at ways in which a consumer based complaints Ombudsman such as the PTO serves the community by highlighting broader areas of concern.
Complaints to the PTO increased by 21% and staff issues overtook service delivery as the most complained about aspect of public transport. Complaints about public transport disruptions were 54% higher than last year. Read the full story here.
Download the report as a PDF here or as a plain text Microsoft Word file here .
You can access the annual report media release here .
You can download our previous annual reports from our archive here.
---
Bulletins
Customer Experience Bulletin
We publish an annual Customer Experience Bulletin that looks the customer experience of public transport in Victoria.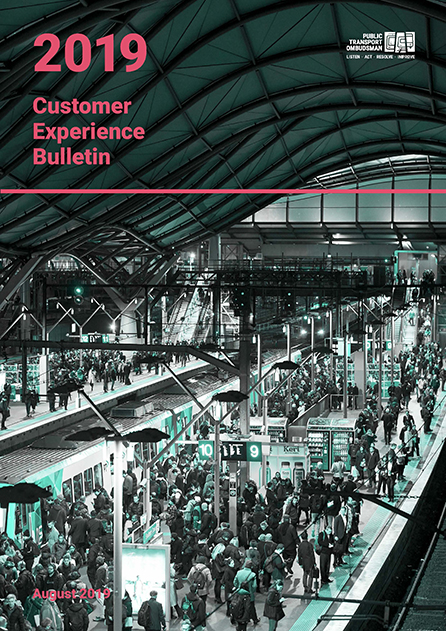 2019 Customer Experience Bulletin
Download the bulletin as a PDF here or as a plain text Microsoft Word file here .
Accessibility Bulletin
We also publish an annual Accessibility Bulletin that looks at the accessibility challenges facing people using or affected by public transport in Victoria.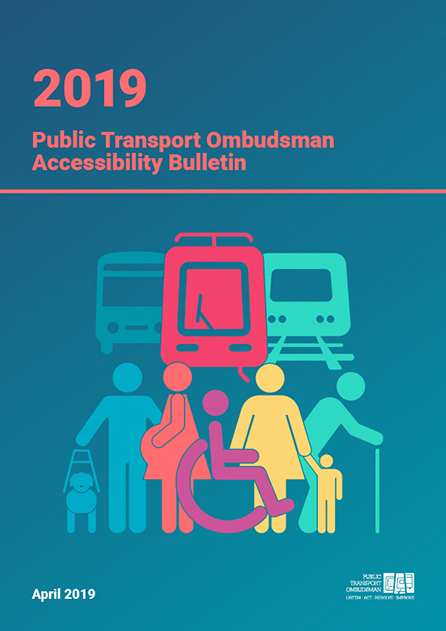 2019 Accessibility Bulletin
Download the bulletin as a PDF here or as a plain text Microsoft Word file here .
---
Media releases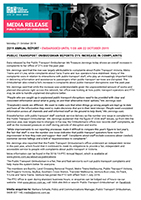 PTO media releases can be downloaded as PDF files by clicking on the links:
PTO 2019 Annual Report Media Release
Previous media releases can be viewed in our archive.


The Public Transport Ombudsman respectfully acknowledges the traditional custodians of the land on which we operate our services. We pay our respects to the ongoing living cultures of Aboriginal peoples, and to Elders past, present and future.